2013 Current Releases

Due to increased demand, most of our wines are available exclusively to our mailing list members and not available for purchase online.

If you would like to add your name to our Waiting List to receive offerings of our wines, please click here. For more information about our mailing list, please see our FAQ's.
To access the Spring 2013 Allocation wine releases, click here between April 30 - May 31, 2013.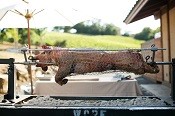 Sunday, May 26, 2013 | 12 pm
In Stock